The air smells like snow!
My mother Rosa has had a very special gift. Growing up in the mountains as a farmers daughter she learned from an early age to read and understand Mother Natures signs. By the way clouds formed, the wind blew over the snowy mountain peaks or animals moved through the woods – she could predict the weather for the days ahead.
She took me by her hand and we went onto the balcony. "Breath in deeply", she said to me with a big smile. "Child it smells like snow!" With observant eyes she pointed out cloud formations and the wind howling over certain peaks. "These are the signs. There is a lot of snow on its way." Back in the day reading Mother Natures signs correctly, meant to make sure your life stock was safe, the hay dry and sheltered, staying away from dangerous places – effectively to survive.
Nowadays it means to know when snow is coming, way before the forecast does. And letting you in on a secret or two of where to find the best snow when you are out skiing in March and April. While in the afternoon you enjoy the warming sun rays while listening, maybe even dancing to a few beats at the Tanzcafé. Après Ski as we like it.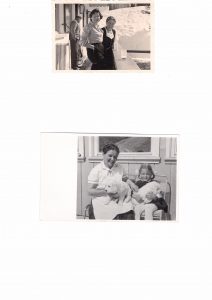 We are excited to welcome you back home. Mother Nature holds a few goodies in stock. 😉
Andrea + Andreas + Vinzenz Wingelmayr